Captain
CS Chairman


Administrator


CS Committee Member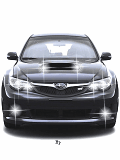 Joined: 03 Dec 2007
Posts: 2775
Location: CS Club Chairman

2008 Subaru Impreza 2.5 Sti Hatchback
Posted: Thu Jul 22, 2010 5:19 pm

Post subject: Public Liability Insurance

---

Several Events that are organised or attended by Cumbrian Scoobs throughout the year such as the NBO , Kendal Torchlight and The Cumbrian Classic Car Show now require attending clubs and club members to have full Public Liability Insurance to cover all eventualities .

Although not compulsory for all events public liability insurance is generally required because it provides the club and full members with cover against legal claims.

If you are a small business or self employed sole trader, a club or club member , a company director or an employee then you could all potentially be blamed for injury to a third party i.e., a member of the public, or damage to property.

Law generally states that a business , club or individuals pay for losses caused by the business, club or its members or employees. Without Public Liability Insurance cover then the full cost of a loss - a civil wrong to which the court provides a remedy - will have to be paid by the business , club or you if a self employed sole trader.

Compensation awards can be for significant sums of money, plus there can be significant legal defence costs awarded against you or not covered if actions fail.

For self employed small businesses this could mean having to sell your house and contents, and for limited companies liquidation and loss of business assets and goodwill.

Imagine a simple scenario :

A visitor injures herself at an event on your club stand.

She will contact a solicitor and start a claim for compensation against you for injury and loss.

If you haven't public liability insurance your defence begins:

* You will receive court notification of the claim.
* You find a solicitor and obtain an estimate of fees.
* You provide the solicitor with information ask for.
* The solicitor collects evidence and documents and outlines the strategy options.
* You are invoiced by your solicitor.
* If the claim is contested then you prepare for the court hearing and to pay you pay solicitors, barristers and court fees.
* If you lose you pay compensation/damages, medical costs and legal fees of both parties.
* Should you win you need to recover as much of your legal costs from the claimant - rarely are legal fees recoverable in full.

If you have public liability insurance then just like car insurance your weight is lifted and the outcome will be far less likely to be damaging:

* The injured party (claimant) begins a claim for compensation.
* You pass the claim documents to your insurance broker.
* You can carry on with your normal activities.
* You provide the insurers and their solicitors with information.
* The legal complexities and costs are handled by the insurance company.
* If you lose the case in or out of court (you will have legal advice) then the insurer pays the compensation/damages/legal costs.
* If the claim is found for you (i.e. you win the case), then the insurer collects the legal costs from the claimant.

It makes sense to protect our club assets, our club and the club members interests from the almost inevitable hassle of legal disputes.

To that end we have taken advantage of the excellent new service provided by Adrian Flux Insurance for Club Public Liability :

http://www.adrianflux.co.uk/news/story/229/

So from the next meet in August 2010 onwards all Cumbrian Scoobs

FULLY PAID UP MEMBERS

will be covered by our new policy . That also means that we have a duty to ensure FULL MEMBERS have priority at all club meets and events as they are the only ones covered by the policy. Cumbrian Scoobs members can now enjoy all future events safe in the fact that everything is legally covered.